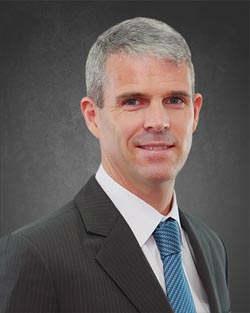 Sean Myatt
Chief Operating Officer
---
Sean Myatt is responsible for leading the company vision and strategic planning, designing and implementing business operations, establishing policies, performing risk management, budget planning and spending, overseeing business development and marketing, and molding company culture. Sean has 23 years of international business experience spanning Asia, Europe with 16 years in the Middle East. He has a BA in Psychology from California State University, San Marcos and is a certified Project Management Professional (PMP).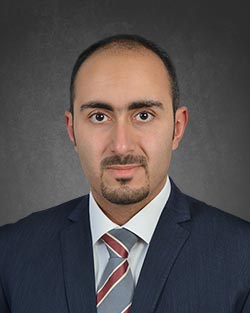 Bassam Al-Sharief
Chief Financial Officer
---
Mr. Bassam Al Sharief is responsible for financial leadership of the company. He holds a bachelor's degree in Accounts and Finance from Gulf University of Science and Technology, partner of the University of Missouri at St. Louis (UMSL). He is certified in: Leadership and Entrepreneurship Skills Maryland – U.S.A, Communication and International Business Maryland – U.S.A, Essentials of Project Management -Talent Development Academy (TDA) – USA. Bassam has more than 8 years of experience in large auditing firms engaged in doing the external audit of corporate clients in various industries and worked as a financial analyst for one of the leading legal firms dealing with commercial cases, (RSM Al Bazie & Co. – Ernst & Young) engaged in conducting the external audit of different clients from various industries such as Oil and Gas, Investment Companies, Trading Companies and Service providers..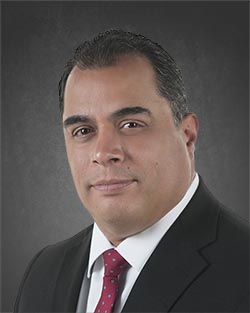 Jay Morales
Vice President of Operations
---
Mr. Jay Morales is responsible effective management of company assets, ensuring daily operations are executed in a correct, cost effective and timely manner, performing quality controls and monitoring KPI's, and improving operational management systems, processes and best practices. Mr. Morales brings over 37 years of experience in U.S. Department of Defense operations, procurement, and project management through which he has acquired extensive knowledge of business processes, personnel management, quality assurance, and government project management. Mr. Morales has a Bachelor's degree in Business Management at the University of Phoenix, AZ.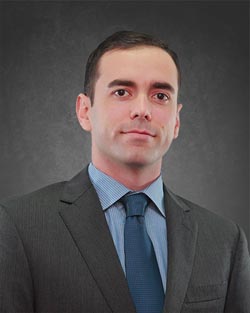 Chris McNeeley
Business Development and Capture Manager
---
Mr. Chris McNeeley is responsible for managing all operations in Qatar and UAE, while maintaining overall high standards as the Country Manager, Mr. Chris McNeeley performs constant assessments of daily operations in conjunction with client requirements to ensure highly effective allocation of resources to meet operational needs. Chris focuses on developing and motivating staff to maintain a high degree of productivity, retention, and develop a professional team of international quality. Additionally, he collaborates with customers, government, community organizations and employees to enforce ethical business practices and to build company image. Chris has been working in the GCC supporting projects in a management capacity for 9 years. He holds a Bachelor of Science in Psychology with a minor in General Business from The Ohio State University and is currently a certified Project Management Professional.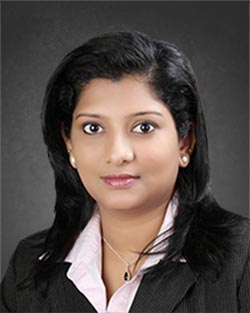 Priya Haridas
Legal Affairs Manager
---
Mrs. Priya Haridas is responsible for ensuring that all contract provisions are adhered to and acts as the liaison between the company subcontractors and their clients. Other duties include negotiating and managing external and internal procurement and contracting arrangements and ensuring that all procurement and contracting activities are carried out in accordance with legislation & company policy. Priya has 13 years of legal experience in India & Kuwait. She has extensive experience in reviewing, editing and drafting legal documents and contracts as well as providing business advisory services to corporate clients. She attended S.D.M. Law College, Mangalore and graduated with distinction, earning an honors degree in the Bachelor of Laws. She is married and has 1 child.